Summer is well and truly here. We've forgotten about the rainy weather and we're all dreaming of beaches and pools and big sun hats. Although, as we know, the sun can bring its fair share of issues too and it's not that easy for some of us to 'just enjoy it'. So if you want your guy questions answered about how to survive the summer then read on, because we're here to help you out as always. We've only gone and done it again.
'How Do I Not Sweat in Summer?'
The sweat struggle is most certainly real, my friend. Unfortunately, not sweating isn't really an option in the heat. It's a perfectly natural thing to happen and, chances are, if it's happening to you; it's happening to everyone else. Men are sweaty. Deodorant up and sweat it out with pride.
---
'Everyone's Wearing Short Shorts and Sleeveless T-Shirts, Should I Too?'
That one's down to you mate. If you feel comfortable and you're happy in them, then why not? If you're pretty uncomfortable and the only real reason you have to wear them is to fit in with the trend, then I wouldn't bother. Who decided that short shorts are the new in for blokes anyway? They're not that easy to move in and it kind of ruins your perfect breaststroke technique when you've got no kick because the blood flow to your legs is being cut off by the worlds tightest pair of shorts. Also, surely the more important question is who the hell took the sleeves? Is there someone else walking around with your sleeves on?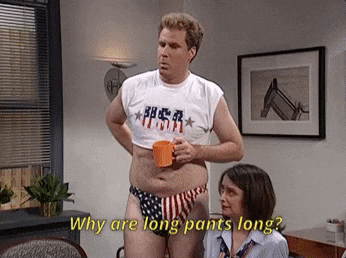 ---
'I've got long hair and it's hot, what should I do?'
If you're a dude sporting some longer locks then it's understandable that in hot weather, you're gonna get hot pretty quick. Keep it off your neck if you can and carry out the classic stay-cool techniques. You know the ones: drink water, drink water and drink water.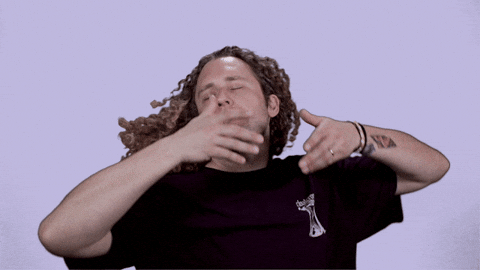 ---
'I'm Pretty Pale, How Do I Not Get Burnt?'
Be sensible my fair-skinned friend. The best way to look after yourself is exactly what you were taught at school – slap on the sunscreen, wear a good shady hat, sit in the shade when you can and enjoy the good weather. Oh, and drink water – we always forget that one.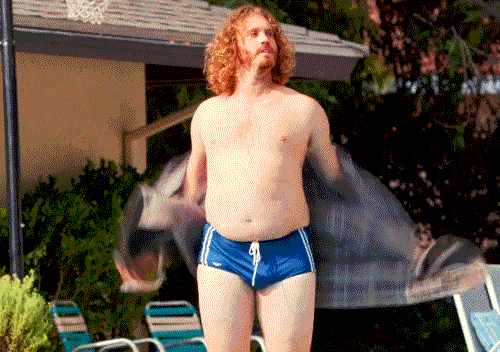 ---
'Do I Have to Be Topless to Play Sport in the Summer?'
Isn't it just the worst when toxic masculinity rears his ugly head and tells society that all guys must assert maximum manliness at all times? We can only assume that's why guys have to be absolutely ripped and play sport with their tops off as soon as the sun comes out. We know it's because it's hot, but then what are you to do if you're not as comfortable with your shirt off? Do us a favour; tell society to get lost and jump in to play no matter how you're dressed.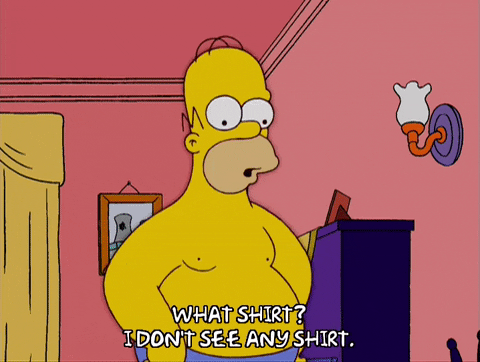 ---
'Is It Safe to Wee at the Urinal in Shorts?'
Ok, this one's a bit of a push and it's probably not the first question you thought of when you came here but the answer is still no. Trust us. If you've had a wee in shorts, you'll know exactly what we mean but if not, here goes nothing. As you innocently stand, going about your natural business, you'll probably notice a warm spray cover your legs: splashback. And it doesn't matter where you aim it, it'll still land on your bare skin. Which also means you've just realised it covers your jeans too and you had no idea. You've been warned.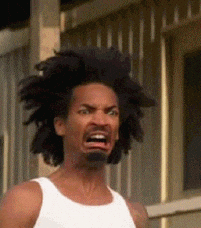 ---
'I'm Not a Summer Clothes Fan, What Do I Do?'
It's rough. We all love a snuggly hoodie or jacket you can just curl up into. And, so far, we've never seen anyone curl up into a pair of swimming shorts with quite the same amount of comfort. Remember, no one's saying you have to wear shorts and a t-shirt 24/7 so there's no reason why you can't just wear whatever you're comfortable in. Just make sure you're not going to risk your health so you can wear your fur coat.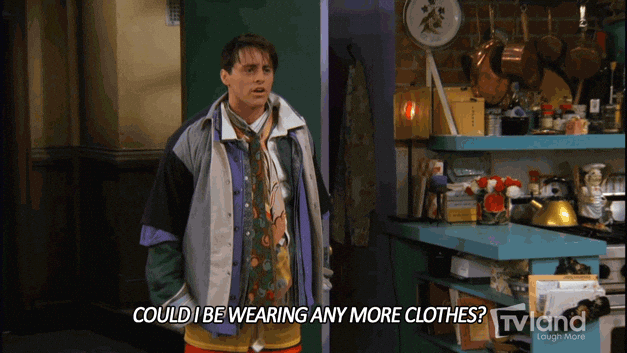 ---
For more LOL's, memes and summer vibes, follow our Instagram @Ditchthelabel.
Got another question? Ask us below!